I've realised it takes quite a bit of discipline to draw stupidchicken on a regular basis. Yes, I usually just end up taking existing drawings, making small modifications, adding some senseless text and pretending it's funny. It's still tiring. Be quiet.
This last half-year of doing the webcomic has been quite rewarding, though. I've set up a Facebook page for it (factoid: biggest fanbase – teenage girls from the UK. Go figure), and a nice commenter went "love these comics, really make my day, keep it up!". A nice comment! On the Internet! Probably a sarcastic troll. Anyway, thanks, nice commenter or sarcastic troll. I'll keep it up as long as I can.
I also found drearyweary recently. The creator is a Singaporean comic artist who does some really, really amazing work, and he posts entire long (and coherent) comicbooks online (Creative Commons licensed, even). I need to buy some of his stuff, if I can find it. I'm really enjoying The Resident Tourist – it's a (presumably) autobiographical story about the life of a returning Singaporean who feels displaced in his home country. Speaks to me more than a little, I guess. And the crisp art is just awfully impressive.
Finally: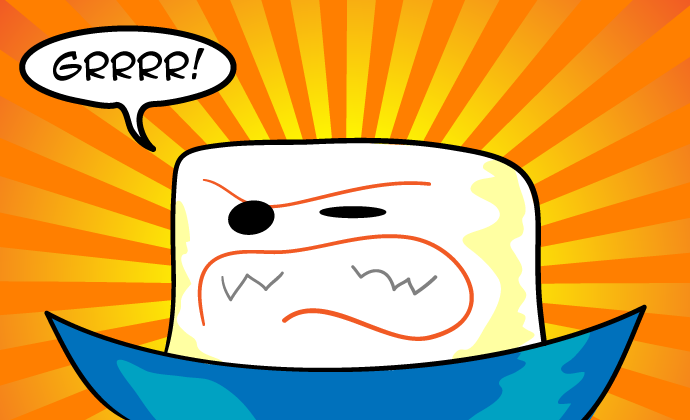 Evil Tofu is a character from the webcomic, who showed up here and here. Drawn for Toru, my evil friend who's in Nairobi or Narnia or something.